Content & SEO: the key to boosting organic traffic
Content marketing and SEO: yes, they're still boosting organic traffic in 2021.
When it comes to organic lead generation, don't overlook the classics. SEO and content marketing continue to get great results.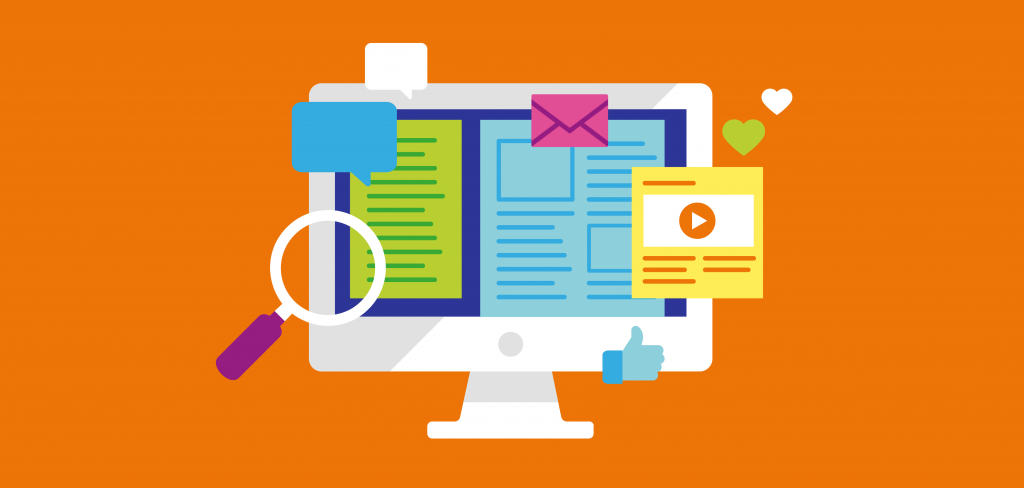 Understanding the history of content marketing
Content marketing is nothing new. In fact, it's been around for more than 100 years.
Think of the 400-page Michelin guidebooks published in 1900. They were a vast bank of content designed to promote the tyres that would be needed to visit each of the restaurants they recommended.
So while some might think of content marketing as a recent development, it isn't. Even online content marketing is now at least 20 years old.
But why has it lasted so long? It's simple. Because it works.
Is content marketing still growing?
In short, yes.
Today, 84% of companies have a defined content marketing strategy – a figure that's up 7% in just one year. WordPress users publish 70 million new posts a month. And 70% of marketers are actively investing in content marketing.
Yet content marketing isn't always a quick win. It takes thought, time and effort to execute well. Perhaps that's why the number one strategic content management challenge identified by companies in 2020 was having enough staff skilled in content strategy.
However, when content marketing is done well it can have a lasting impact on your site's organic lead generation.
Why does content marketing work?
Good content marketing helps to simultaneously drive traffic and build your company's reputation.
If your post ranks strongly in organic SEO results, it is likely to be seen as trustworthy and reliable. Trust is much higher in organic results than it is in paid results, where consumers are aware brands can 'buy' a prominent listing without necessarily deserving it.
Well-optimised content is also great for driving extra traffic through pay-per-click (PPC) or social media activity.
It is one of the most effective organic lead generation techniques, allowing you to target high-intent customers who are well advanced on the customer journey.
Don't fall for these old SEO myths
When it comes to SEO, you can find a thousand different voices offering a thousand different opinions. At Monitor, all our SEO and content marketing practices are driven by ongoing study of key factors such as the Google algorithm. Here are some myths we commonly hear – and know to be false.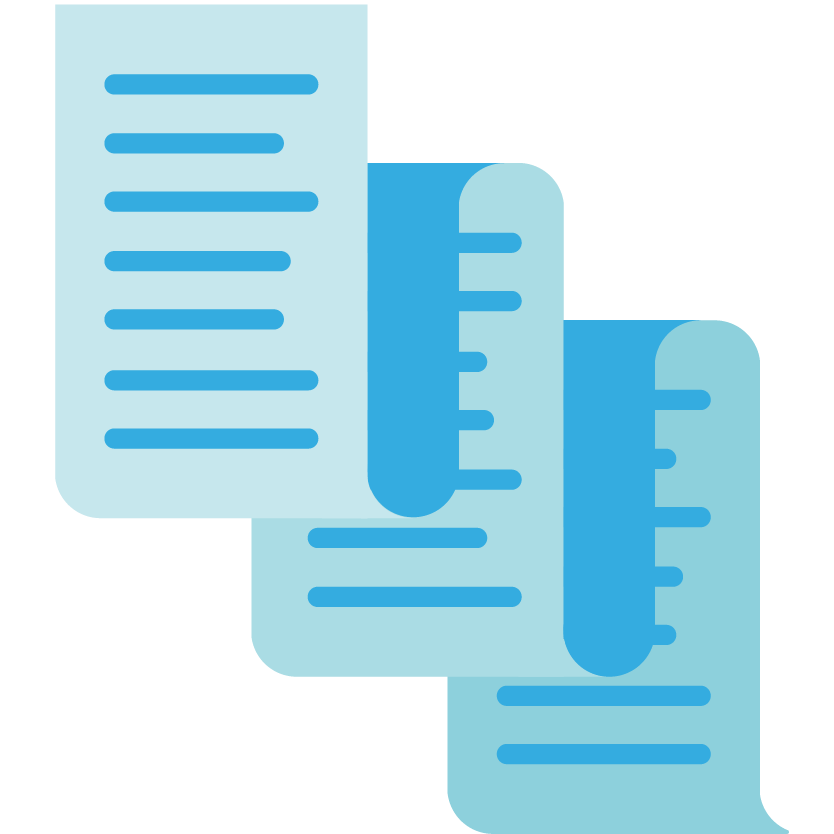 Good content has to be long
Over recent years, the trend for long posts has grown stronger and stronger. Today, you'll regularly see posts as long 2,000 or 3,000 words. Sometimes they even hit 10,000 words! But short content can be extremely valuable and recognised as such by Google. The key is to remember the true value for the audience. A hundred words packed with valuable information is better than 5,000 words of waffle.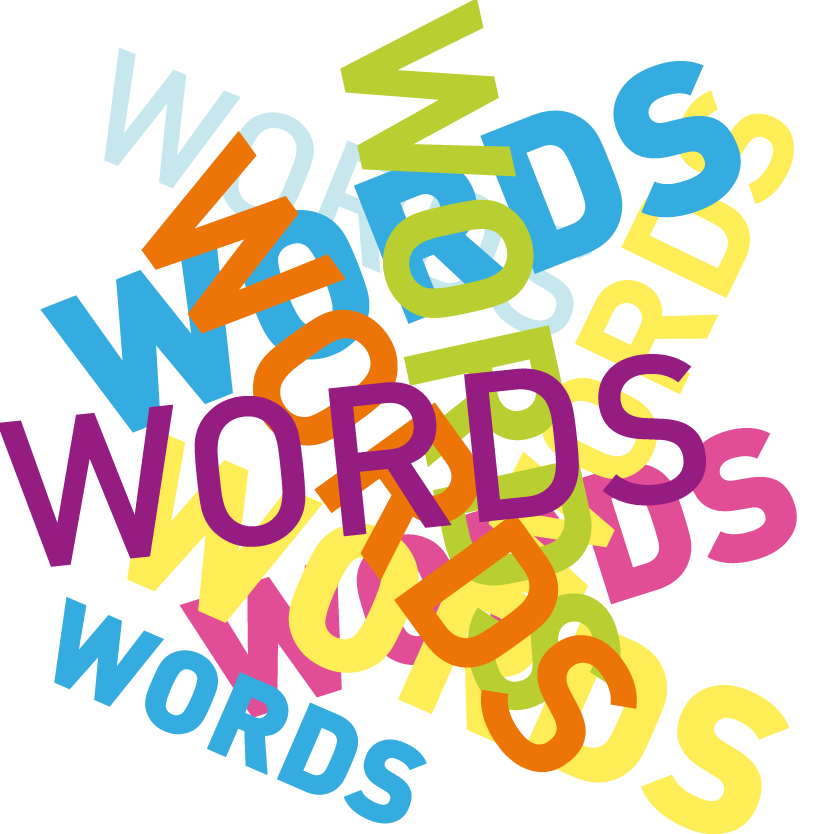 Keyword stuffing is the only thing that works
Wrong! This technique might have worked in the late 90s or early 2000s. But today, Google's algorithm is much, much smarter. Write for humans, not for robots. That is by far the best advice we can give when it comes to keyword placements.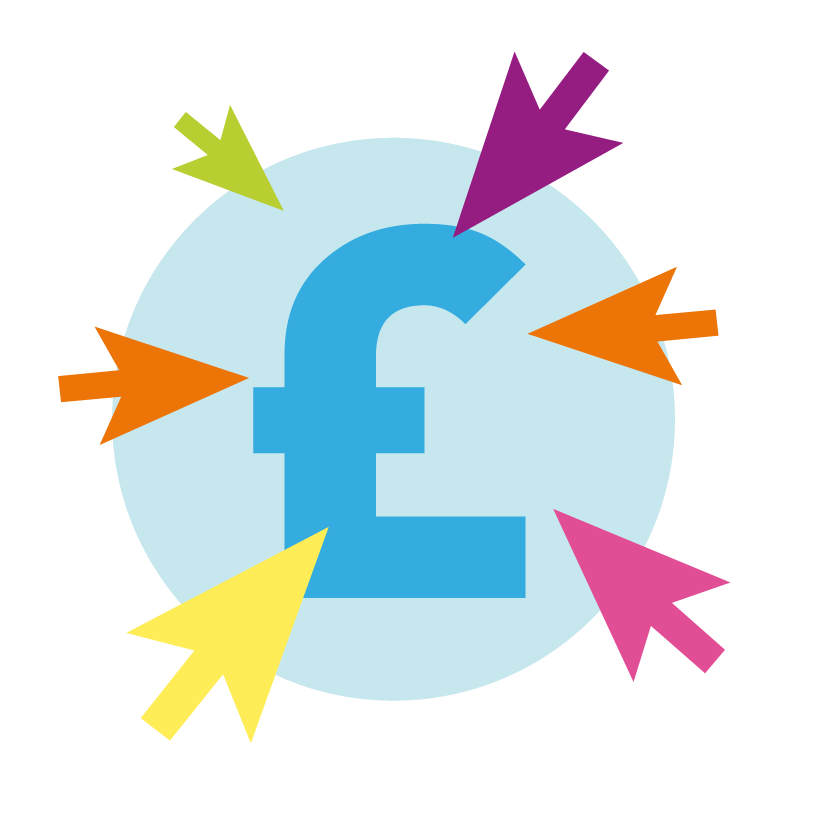 Running PPC ads will buy you favouritism from Google
No, it won't. No matter how much you pump into your ad spend, Google will not return the favour by artificially promoting your other content higher in its search results. You'll have to earn every single visitor you get from organic traffic.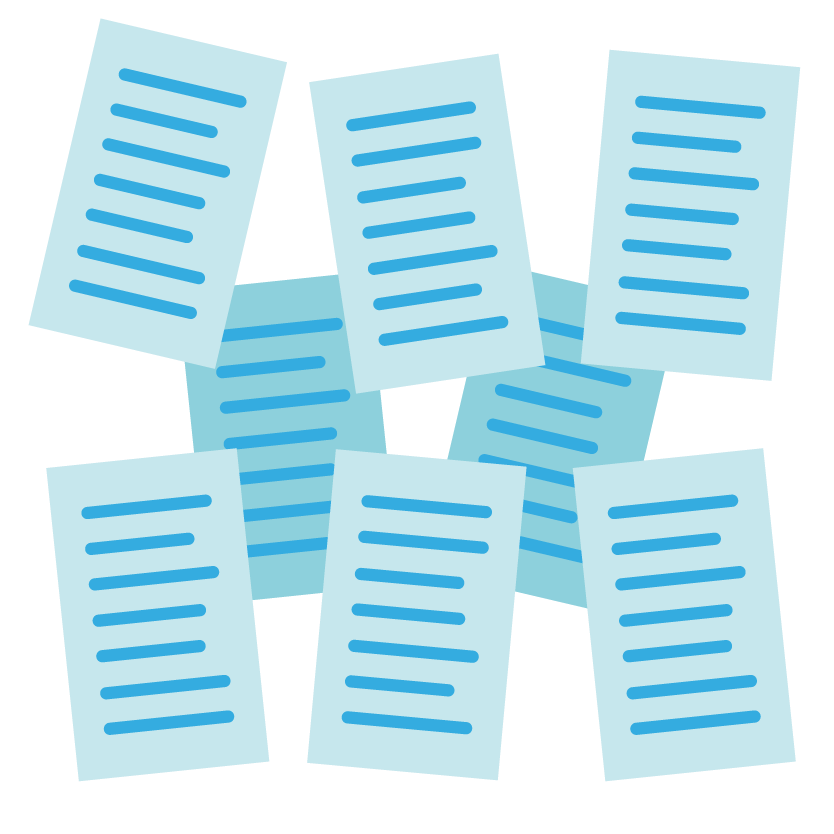 You should publish content every day
You should publish content when you have something intelligent, useful and worthwhile to say. Fewer pieces of content packed with value will generate a lot more traction than an endless stream of lightweight noise.
Book a free, no obligation 30-minute discovery meeting
Do you need help with your content marketing and SEO?
Book a free 30-minute discover-e meeting with our team in Manchester to talk through your options. It's completely informal, with absolutely no obligation on your part.
Book your discovery meeting today.
V is for Value Proposition – Standing out in the crowd
V is for Value Proposition
Get your value proposition right and the results can be profound. Your place in the market is set and it becomes easier to generate interest, sales and brand loyalty. But what exactly is a value proposition? And how can you make yours strong and distinctive?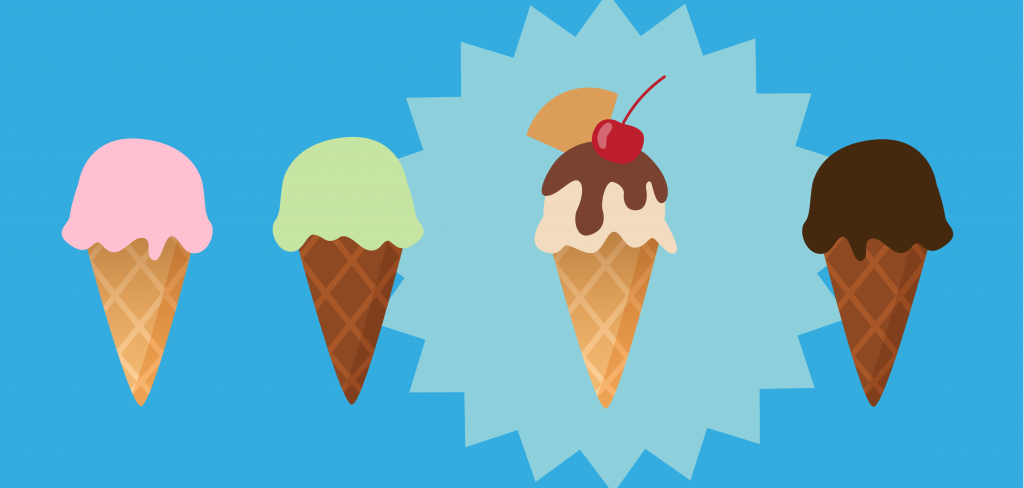 What is a value proposition?
A value proposition is the central part of a company's marketing strategy. It is a short, concise statement that expresses the value of the company's product or service.
Strong value propositions also highlight the product's or service's point of difference. This enables the company to stand out in a crowded market, generate more interest and secure more sales.
Once a value proposition (VP) is in place, the marketing strategy can be shaped to strategically deliver the key messages of the VP.
Why is a value proposition important?
Imagine your marketing strategy as a bicycle wheel. Each spoke is a different element of your activity. One could represent your website. Another could represent your email campaigns, another your SEO, another your paid ads, and so on.
Your value proposition is the central hub of the wheel. Without it, the spokes have nothing to attach themselves to. They do not have a single unified message from which they can all work to build the strength of your brand and your company's bottom line.
Think of your value proposition as an elevator pitch. It succinctly summarises the value you offer your customers. If it is done well, it expresses that value in a memorable way that also differentiates you from your competitors.
Very rarely, value propositions are such a hit that they even become part of mainstream culture. Think of this value proposition for M&M's: "The chocolate melts in your mouth, not in your hand."
What does a good value proposition look like?
It is important to understand that a good value proposition is not simply a marketing slogan. Just Do It, for example, is one of the most famous marketing slogans in the world. But it is not a value proposition.
Here's a particularly strong value proposition from Uber:

How to write a value proposition
Writing a value proposition can be a deceptively difficult challenge. It requires a deep analysis of your product or service and what makes it different. And because of the Curse of Knowledge, this can be even harder for people to identify when they work with that product or service all day, every day.
Here's the process in brief:
Competitor analysis
Without understanding where your competitors are positioning themselves, it is impossible to accurately spot the opportunities for differentiation.
Internal research
Survey your staff. Set up a brainstorming session. Ask for opinions during informal 'water cooler' chats. It doesn't matter how you do it. The important thing is that you get a feel for what your staff think is the value you offer.
If you hear a consistent message coming through, this could go a long way to shaping your final value proposition. And if you hear lots of mixed messages, you'll be alert to the fact that more work is necessary to give your brand the identity it needs.
Shape your thoughts
When you analyse them carefully, most value propositions follow a similar structure involving benefits, value and differentiation. With your research complete, it's time to start work on your first draft.
Iterate
Don't just settle on your first attempt. Refine each version until you have a) complete alignment and agreement across your organisation and b) a marketing department fired up by thoughts of what it could achieve with a new value proposition it believes in.
Here's Monitor's value proposition:

Book a free, no obligation 30-minute Discover(e) meeting
Ready to get started on shaping your new value proposition?
Book a free 30-minute discover-e meeting (virtual via Zoom or Teams) with our team in Manchester to talk through your options. It's completely informal, with absolutely no obligation on your part.
6 top tips to stand out at Christmas
6 top tips to stand out at Christmas
Wondering how to raise brand awareness this Christmas that will endure through 2021? Here are six ways to stand out from the crowd!
For consumers, the Christmas countdown has just begun. But as a marketer, creative or business, it'll have been on your radar for some time. It's the perfect time to connect with your audience and make them feel extra special. And if you're successful, you'll be sure to create a lasting impact.
However, ensuring you reach the right audience is key – and you'll likely need a multi-channel approach to increase reach and impact. While competition is high at this time of year, there's still huge potential to connect with your audience, whether you're B2C or B2B. After all, it's the most wonderful time of the year (even in the less-than-wonderful year that has been 2020)!
Here are Monitor's top tips for standing out this Christmas:
1. Create engaging, memorable and shareable content
It can be difficult to remain relevant and 'cut through the clutter' at Christmas, so it's essential to be creative in your approach and think differently when it comes to writing content and designing assets. 2020 has been a difficult year for many, so enriching the experiences you provide for your audience has never been more important.

2. Add some festive cheer to your pages
Get decorating! Use Christmas as an excuse to refresh your marketing collateral – especially your websites. Adding some festive cheer to homepage banners and creating seasonal blog posts are simple ways to ensure higher engagement and memorability.

3. Maximise pay-per-click (PPC) marketing
With Christmas just around the corner, maximise your PPC campaigns via some of the biggest trading days of the year – including Cyber Monday, Boxing Day and New Year's Day, where buyer intent is extremely high. This is a great time to run with paid social and Google Ads activity, but you must be strategic!
Christmas cost-per-click (CPC) prices tend to soar. So instead of targeting new audiences, focus on retargeting activities in the run-up to the big day. This will balance your costs while maximising your sales and increasing your ROI.
However, the ad auction will be cheaper than usual around Boxing Day and New Year's Day, so targeting new audiences shouldn't be completely forgotten.

4. Reinforce brand values
Christmas gives you a chance to show empathy and generosity. Charity has a huge role to play at Christmas and, if you can, why not support those in need? Each year Monitor chooses a charity to donate the money we would have spent on printing and sending Christmas cards.

5. Send a digital Christmas card
Christmas e-cards are becoming increasingly popular due to their time, cost and environmental savings. They're also great for personalising messages and communicating effectively with audiences. E-cards are extremely flexible and can be designed to reflect your brand image and core messages. They can also maximise further call-to-actions such as social media links.

6. Send your customers personalised gifts and seasonal greetings
Thoughtful and personalised gifts can demonstrate how much you value ongoing business. This can be as simple as offering loyal customers exclusive discounts and content. For example, a restaurant could share some of their favourite Christmas recipes. If you're a smaller business with a small budget, don't worry. A simple Christmas e-greeting can go a long way.

Need some last-minute expert advice for your Christmas communications?
Get in touch to see how we can help you get the most from your seasonal campaign.
Better in Pairs – Our 2 New Account Executives
Welcoming two new Account Executives

Amongst recent promotions, it's clear that Monitor's staff are on the upward track and we have expanded our ever-improving team with a pair of new Account Executives.
Emma Dunn has taken on a role as Account Executive, supported by her first-class BA Hons in Marketing Management and experience as a marketing executive, independently managing events and planning and executing campaigns. Her eye for detail, organisational skills, and impressive experience make her a brilliant marketer and a valuable member of the team.
Emma said: "I'm thrilled to be working alongside Rachel and the Monitor team on some really exciting projects. I can't wait to see what we can achieve for our clients together!"
While Rachel Poultney has become our Digital Account Executive, supported by a BA Hons in Literature and Creative Writing and experience in digital marketing roles. Her creative background and experience in PPC, SEO, social media and comprehensive digital campaigns combine into a fresh, unique perspective within the team.
Rachel said: "I really look forward to getting further stuck into our digital accounts. Plus, working together with Emma and combining our skills on various projects has been brilliant."
Moray Newberry, Monitor Creative Managing Director, said: "Emma and Rachel are very bright, energetic and enthusiastic and have complementary skills and experience."
Emma and Rachel will lend their invaluable support to the team and our clients in all our upcoming projects in design, digital, and motion.
5 measurable impacts your business can make with digital publications
5 Measurable Impacts Your Business Can Make With Digital Publications
For more than a decade, we've used digital publications to help businesses grow and thrive. Today, in a Covid-19 work-from-home environment, their advantages are even more compelling. Here are just five ways they can help your business achieve its ambitions.
1. Cost savings
When you make digital publications a central part of your marketing mix, you immediately enjoy significant savings. There are no print costs to consider. Mailing costs are slashed by 90%. And reprints are never a concern.
"I love the flexibility they give you," says our creative director Cheryl McMillan. "If something's out of date, it's so quick and easy to update text or information without having to worry about reprint and distribution costs all over again."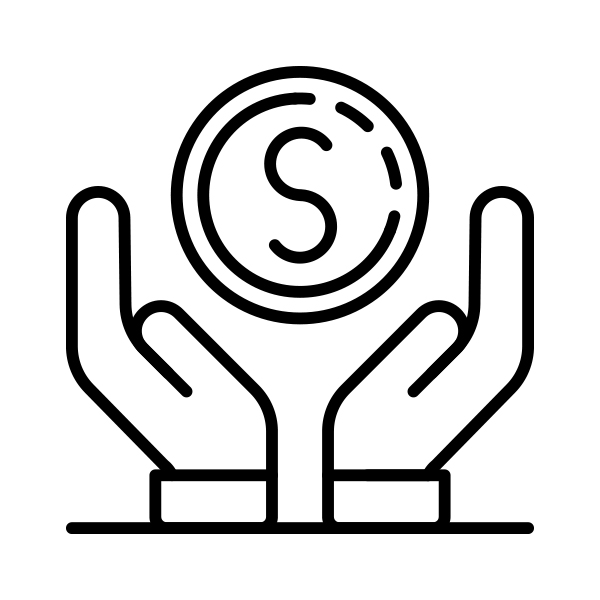 Research in 2019 found that six in 10 consumers "expect companies to make a stand on climate and environmental issues". CSR even impacts recruitment: more than half of employees say they won't work for a company that "doesn't have strong social and environmental commitments".
Investing in digital publications saves paper and ink used in the production process. It also lowers fuel consumption, because delivery is via email rather than traditional postage. "The environmental benefits are really considerable," says Cheryl.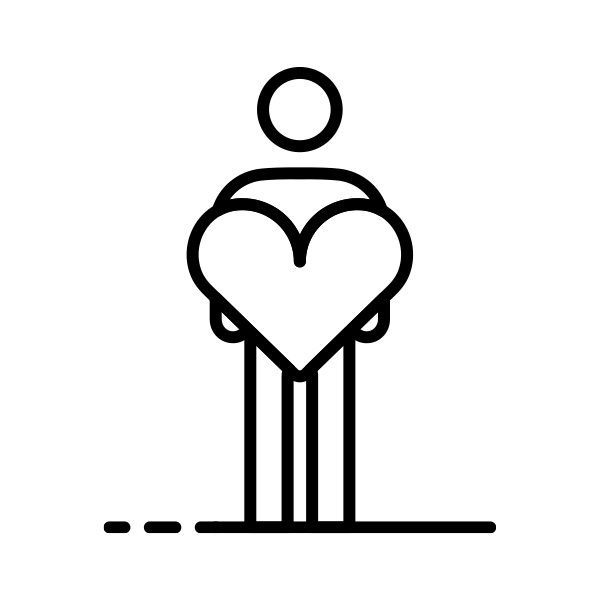 3. Advertising revenue
When you can provide precise data about the performance of third-party adverts, it becomes much easier to sell advertising space at higher rates. If your company produces a printed magazine that runs adverts, or is thinking of introducing adverts, digital publications provide an extra level of proof.
One of the digital publications we've worked on produced tens of thousands of pounds in advertising revenue in every issue.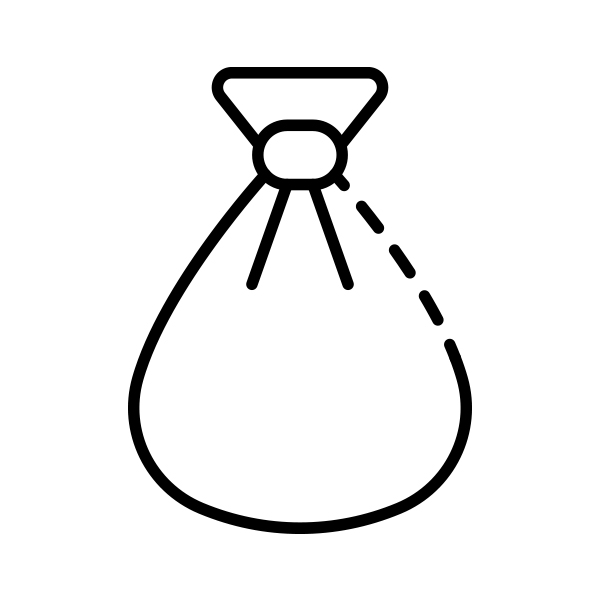 4. Audience understanding
Digital publications allow you to build a much fuller picture of your audience.
They reveal location, device, average reading time and much more. Heatmaps show where your readers zoom in and engage with your content and the performance of every link is tracked.
No equivalent depth of understanding exists for printed material, which is why digital publications are so effective for generating new business.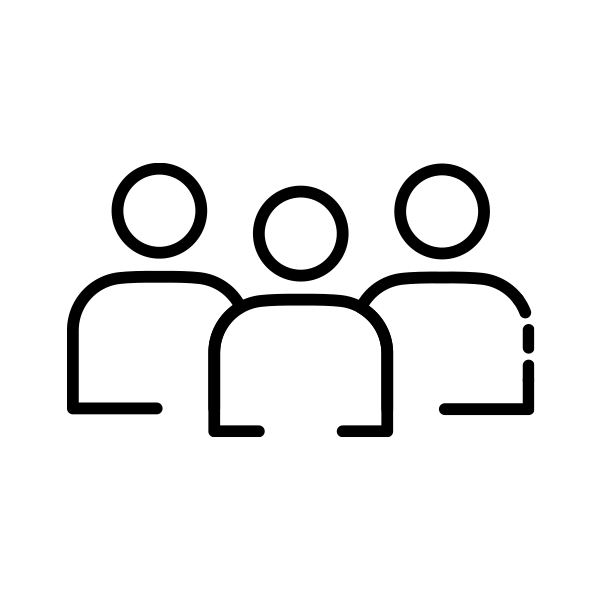 5. New leads and sales
The insights you get from the analytics dashboard can fuel informed conversations and follow-ups from your sales team.
Even if your BDMs are currently working from home, they can dive into the data to understand what your audience is reacting to – and what it is ignoring.
This gives them a great head-start and helps your business to make the most of the opportunities it has.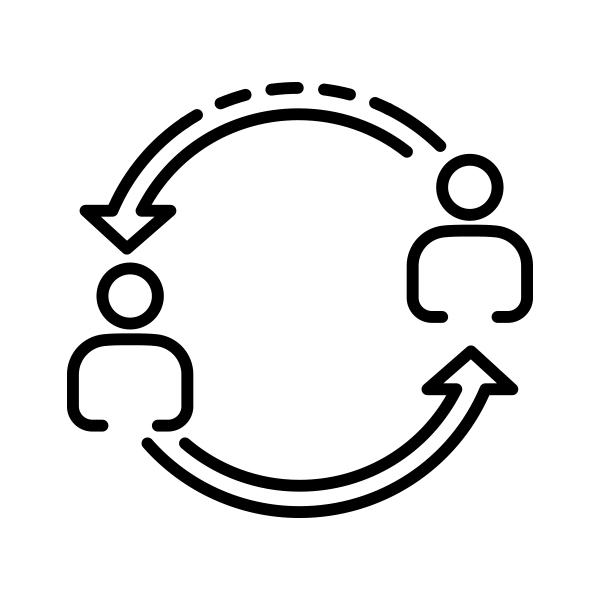 Interested to find out more? Read our full guide to digital publications.
---
Need some expert advice?
Get in touch to see how we can help you.
Stars of Monitor have reached new heights
Stars of Monitor have reached new heights

Two of Monitor Creative's most outstanding talents will begin August in new roles that reflect their skills, energy and growing seniority.
Marcus Barretto is promoted to Senior Digital Designer. Laura Dobson, who only joined Monitor in May 2019, rises to Senior Account Manager.
Moray Newberry, Monitor Creative Managing Director, said:
"These promotions are both incredibly well deserved. Marcus and Laura are key members of the Monitor team and we're thrilled to have them here.
"This growth in their responsibilities recognises their exceptional talents. They both consistently demonstrate industry-leading expertise in their day-to-day efforts. And their commitment to providing our clients with the best possible solutions – on brief, on time and on budget – is unquestionable. Our congratulations go to them both."
Marcus and Laura will be at the centre of Monitor's coordination and delivery of a raft of upcoming design, digital and motion projects.
For further information please contact:
moray@monitorcreative.co.uk
0161 743 0980
Branding – Make Your Mark!
Branding – Make Your Mark!
A brand is about the way people think, feel and respond when they hear your company name.
Your brand is your mark on the world but it is more than just the logo. It's one of your company's most valuable assets.
It needs to be thought out and consistent across all your marketing touch points and this can be the difference between good and great.
You've created a ground-breaking brand name and an eye-catching logo, but a strong brand manifests itself in a lot more ways than this.

Colour: Many successful brands can be recognised by colour alone – take Coca-Cola for example, most people could pin-point the exact shade of 'Coca-Cola red'. Colours have the power to evoke certain emotions and feelings in people so shouldn't be overlooked in the branding process.
Imagery: Ever been put off by offensive, dull or irrelevant images? Deciding on an image 'style' for your brand to use is just as important as choosing a font or colour.
Tone of Voice: Think of your brand like a person, it needs to have its own recognisable, consistent tone of voice. Whether it's friendly, down-to-earth, ambitious or quirky, the key is picking one and sticking to it.
Considering a rebrand?
Be Honest & Critical: Is your brand holding you back without you even realising it? Now is the time to scrutinize your brand and really evaluate whether it's as strong as it could be.
Competitor Evaluation: Uncovering what your competitors are and aren't doing will allow you to gain a better understanding of where you fit into the market.
Goals & Objectives: Your longer-term strategy should be the driver behind your brand. Looking to expand into new markets? Consider how your brand will fit into these markets, or if you're looking to build customer loyalty, think about the tone of voice your brand will need to portray.
Personality: What does your business stand for? What are its core values? Questions like these will help uncover the personality of your brand and determine how you want to be perceived by your audience.
Customer Expectations: Many consumers rely on their favourite brands to fulfil and exceed their expectations and needs, but how often do you stop and listen to what your customers have to say?
Enforce Rules: Once you've established a strong brand, the key to keeping it that way is by enforcing your brand rules at every opportunity. Think of them as instructions, they'll allow you to protect your brand both internally and externally.
Branding FAQs
How much does branding cost?
Not as much as having a 'bad' or 'outdated' brand will cost your company in lost sales and reputation! All branding projects are bespoke to your requirements so please get in touch for a no obligation quote.
What do I need to get started?
Invite one of our team to meet you for a Discovery Meeting during which you can tell us where you are now and where you want to be.
What is the process?
Following the Discovery Meeting, we'll write a brief, from there we'll share creative concepts including reviewing your direct competitors and other brands your target audience may shop.
Gradually we will evolve your new brand together always involving your team along the way, bringing your new brand to life.
Don't just take our word for it…

The team at Monitor clearly understood the brief and worked hard to develop something that was in keeping with our ethos and values while adding a touch of 'magic' to create a beautiful end result. We were delighted with the resulting concepts and finished collateral.
Brand Marketing Manager, Today's Group
We felt that Monitor understood us and what we do from day one. We wanted to communicate to people what kind of business ICB is and we think Monitor has done us proud.
Managing Director, ICB
Need some expert branding advice? Get in touch to see how we can help you get the most from your branding.
Email marketing tips: how to build campaigns that convert in 2020
Email marketing tips: how to build campaigns that convert in 2020
Almost 300 billion emails are sent every day, so standing out in a crowded inbox is crucial.
The perfect email campaign will catch the recipient's attention, keep them engaged and give them a clear reason to convert.
Here are our top tips for creating emails that look great, convert high and improve your marketing results in 2020.
1. Email Campaign Basics

Don't take past successes as a guarantee of future success. Continuously review, test and analyse your email campaigns to ensure your open and engagement rates remain high.
Subject Lines
Test several elements of your subject lines. Length, personalisation, emojis and writing style can all have an impact. Almost half* of emails are opened on mobile devices, so consider how your subject line appears on smaller screens (most mobile email clients only display the first 30 characters).
Sender Name
The 'from' name on an email campaign can have a big impact on open rates. Test brand, team and personal names to see what delivers the best results.
If you're providing a more personal service, your recipients might react better to an individual's name rather than a company name.
Pre-Header Text
As mobile usage has increased, this has become a crucial part of any campaign. Use preheader text to give readers additional information, alongside the subject line, that encourages them to open your message.
Build on your subject line with more detailed information that previews your email – but remember, keep it short and attention grabbing.
2. Email Campaign Design

K.I.S.S – Keep It Simple, Stupid
The K.I.S.S design principle has been around for a long time, but it remains true today. Email campaigns need to be simple, allowing recipients to digest information quickly (on average, you only have five seconds to get their attention!).
Before starting any email campaign, establish your objectives and what you're trying to achieve. Use clear headings and simple copy to make the key messages obvious and ensure any key content is 'above the fold' (visible on the user's screen when the page first loads).
Substance Over Style
Email campaigns don't have to be a work of art. In general, they have two jobs to do – increasing opens and clicks. Complex and busy emails will lead to recipients turning off, so make your call-to-action obvious and build the content and design around your main objective.
Check the following:
• Have you made it as easy as possible to click or convert?
• Have you provided obvious calls to action?
• Have you ensured the campaign works with images turned off?
• Have you included ALT text on all images?
• Have you removed text from inside images?
Test different call-to-action language, too. Go beyond simply 'click here' and 'read more' by including positive actions or messages with actionable text. These CTAs are much more effective.
3. Data and Personalisation

The Importance of Data
Your email campaign won't deliver results if it's going to the wrong people, so maintain a clean, well-managed database. Regularly remove old email addresses, hard bounces and unsubscribes, and always monitor any replies.
Automate parts of your data management by using freely-available online tools to connect your CRM and email marketing systems.
Advanced Personalisation
While first name personalisation works well on subject lines, consider all the data you hold in your CRM. Use this to create personalised messages based on previous purchasing information, or try segmenting contacts based on their interests.
Using dynamic content in your campaigns allows you to create different variations of the same email – making your email marketing more efficient. For example, you might want to show a different header image to different groups of recipients, or communicate different features and benefits to different audiences.
Are you ready to start improving your email marketing?
Interested in communicating in the best way for your business? Speak to us today to see how we can improve your email marketing results.
*Source: HubSpot
Keeping your show on the road
Keeping your show on the road

As sales teams are prevented from face-to-face meetings, we must all somehow find a way to keep things moving while the face-to-face meetings are taking a breather!
Over the years we've developed countless digital presentations and this short video highlights some of the available opportunities to present digitally:
If your existing presentations need updating for conference calls or screen share, we'd love to help you make them as engaging as possible.
Book a DISCOVER(e)
Meeting with us.
Chat with us for 30mins and we'll recommend a solution that's right for the challenges you face.
Call us on 0161 743 0980 or book here: