Ever since Oreo won the Super Bowl back in 2013 with their extremely clever and well-timed Tweet, real-time marketing is becoming an ever more popular way of capturing an audience's attention. The premise is simple; the more relevant the message, the more likely it will resonate with your audience.
Why try it?
Whilst some may think real-time marketing is only for the global giants, it is in fact a genius way for smaller brands to make their mark.
1. It's pretty cost effective – the need to work fast means less time and money is spent!
2. It can make for great PR – humorous, witty and relevant marketing stunts always make headlines.
3. It's memorable – making your message synonymous with a well-known event will ensure it's never forgotten.
4. It keeps your team alert – making sure your marketing team are always up-to-date and on the ball isn't something that should be overlooked.
Who's doing it?
1. Oreo 'Still dunk in the dark'
Oreo is a prime example of a brand who isn't afraid to take risks and be pro-active. When a blackout happened at the Super Bowl in 2013, Oreo managed to hit headlines and win over millions of viewers with one simple tweet.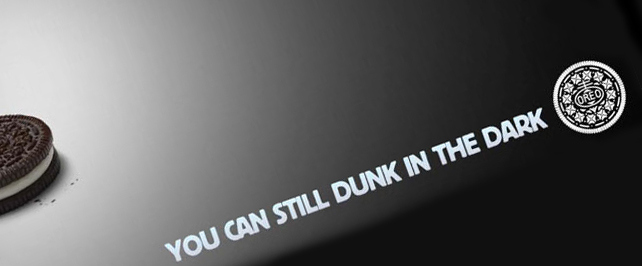 2. Norwegian Airlines 'Brad is single'
A more recent example is the simple yet extremely witty advert from Norwegian Airlines. Aware that the whole world was discussing the split of A-listers Brad and Angelia, it harnessed this perfectly with its 'Brad is Single' message advertising flights to LA.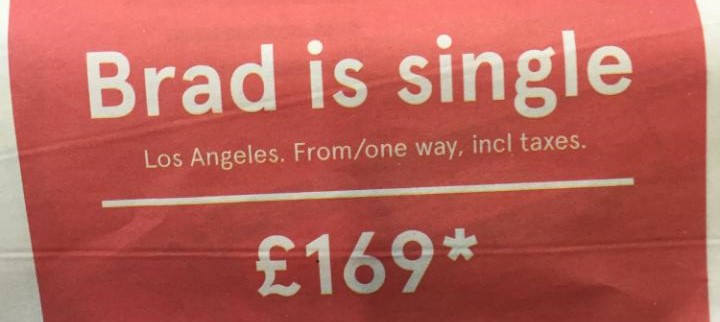 So the next time you're planning your marketing campaigns months in advance, why not take a minute to consider the prospect of real-time marketing and the benefits it could bring to your brand.
Want to know more about Monitor? We're a creative agency in Manchester passionate about everything design, digital and motion based – find out more about us here or see our most recent work here.