One rainy, foggy afternoon team Monitor set off to Cheshire for an adventurous day of 'extreme' quad biking. With the chosen destination Catton Hall claiming itself to be the 'place for serious fun' excitement levels were high (for some more than others!). After meeting our friendly leader for the day, Simon, it was time to get down to biking.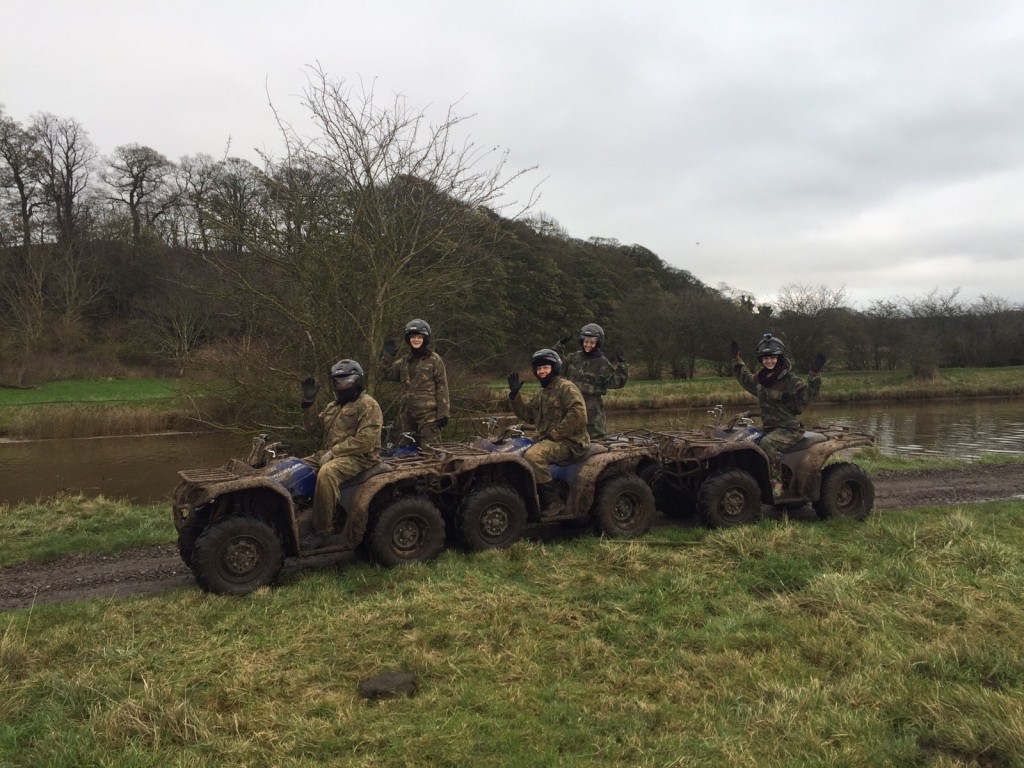 Unsurprisingly the entertainment started early when we were taken to a shed and were required to get ourselves quad bike ready. First came the very questionable camouflage overalls followed by rather alarming balaclavas that made us look like we were about to rob a bank. After each attempting to pick a pair of gloves from a lost property style crate and donning our helmets that blocked out 80% of the noise, it was time to attach the GoPro and get ourselves on the bikes.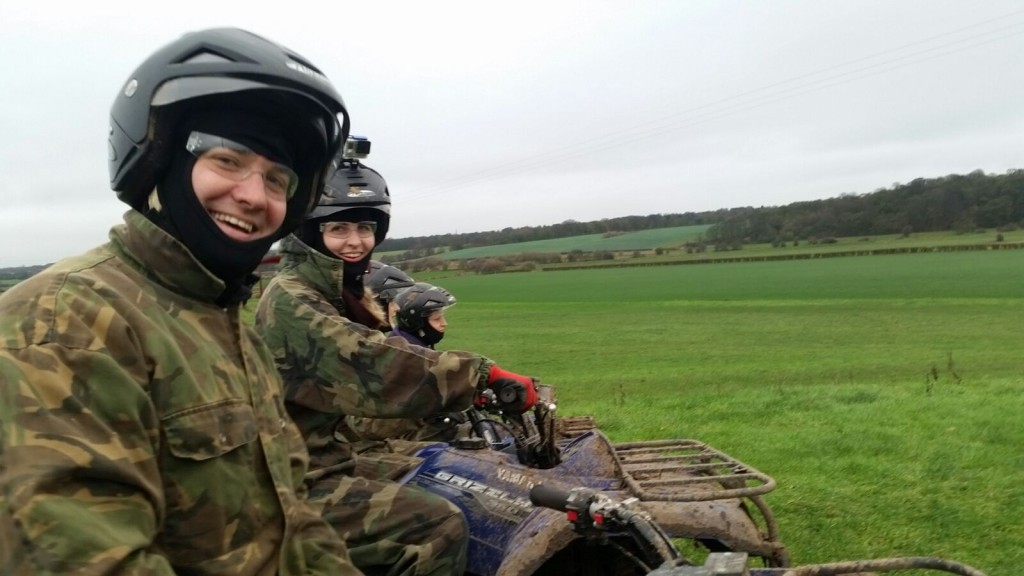 An obligatory 'before' picture was taken and we were on our way. With numerous safety instructions going round in our heads it was a nervous start for some but eventually we all seemed to get the hang of it. Tearing through the fields and woods with only a few farm animals to witness our squeals of enjoyment was a great experience that definitely got our hearts beating and with muddy puddles thrown into the mix it's safe to say we had the 'serious fun' we were promised.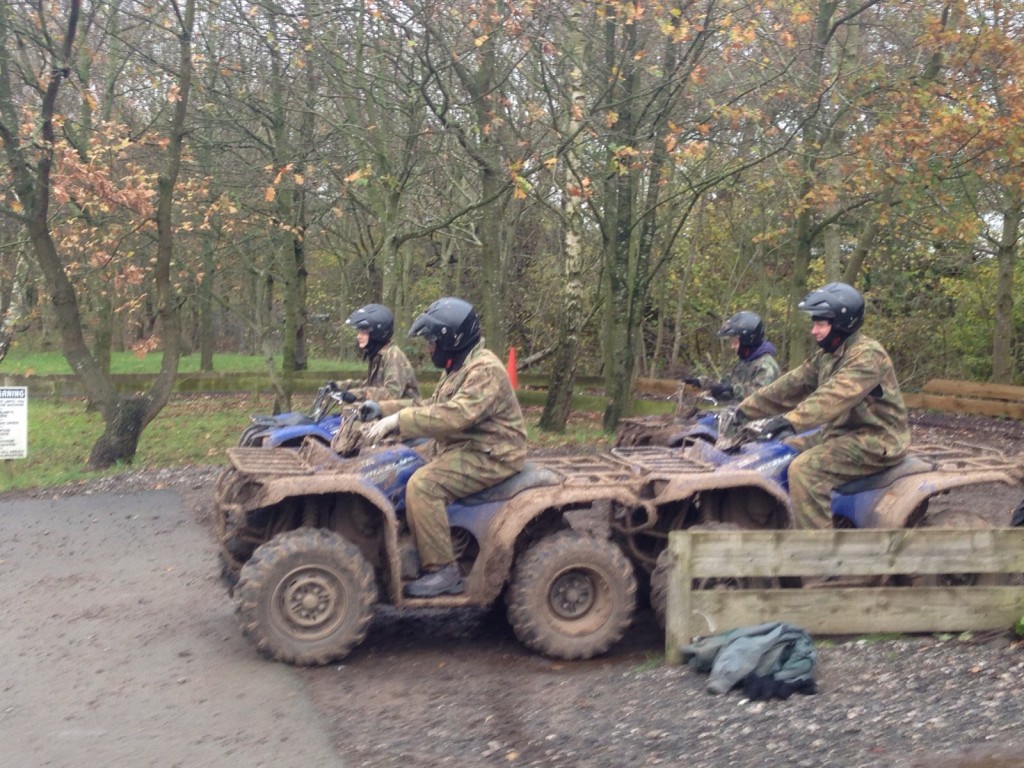 Out of our overalls and into the warm we finished our day off at The Fishpool Inn where we indulged in a delicious pub lunch amongst the homely décor and festive decorations. After politely turning down the 0.05% wine the pub offered we toasted to a successful but muddy day before filling our stomachs with steak, lamb and duck (not all at once may we add). Arriving in the office the next day with only sore legs and GoPro footage to remind us of our day, talk has already turned to where team Monitor will venture next…