Are you tired of printing marketing collateral, mailing it out to your list…
and then having no real way to track its impact?
Do you send your company magazines and newsletters with little more than a hunch about what content is being read
and what is being ignored?
Or have you ever stored boxes of brochures under your desk that went out of date before your sales team got them in the hands of
your ideal prospects?
A modern solution to some of your oldest frustrations
More than ten years ago, we discovered digital publications.
Since then, we've spent a decade helping businesses like yours communicate with clarity, purpose and genuine impact.
In many ways, digital publications are similar to traditional brochures, catalogues, price lists or annual reports. Each page is designed to look like a printed document and readers flick through like they would their favourite magazine.
BUT… 'designed for digital' publications take the traditional print experience and make it even better – for reader and marketer alike. They help you:
Bring your document to life, making key information more visible with animations, pop-up content, lightboxes, iframes and video embeds.

Discover which content is most popular, letting you give your readers more of it exactly when they want it.

Eliminate a raft of financial and environmental costs with ease.

Better understand your audience thanks to a detailed analytics dashboard.

Track everything, from traffic sources and user devices through to heatmaps revealing where your readers click and zoom.

Finance love digital publications because:
1
Print costs are eliminated at a stroke. So you've no more worries about rising ink and paper expenditure.
2
Distribution costs are 90% lower. No envelopes, no postage: email delivery is significantly cheaper than traditional mailings.
3
Updates are quick, easy and cost-effective. You'll never again have to look at a box of wasted brochures that became out of date before they could be distributed.
4
They can generate significant new revenue streams. We've worked on titles that have pulled in five-figure advertising revenues every issue.
5
They help your sales team perform better. With genuine insight into user behaviour and what is generating interest, your BDMs are armed with the knowledge they need to make the most of follow-up opportunities.
Marketers love digital publications because:
6
Audience analytics reveal what content is most popular. So you can give your readers more of what they want – and less of what they don't.
7
Key information can be made more visible. Engage and captivate your readers with animations, iframes, pop-up content, lightboxes and more.
8
All links and adverts can be tracked. You'll get a complete understanding of what interests your readers and how adverts are performing.
9
Videos can be directly embedded into your publications. With video budgets booming, there's never been a better way to showcase your latest film while still keeping your viewer engaged in your wider content.
10
Your brand is enhanced and modernised. Digital publications can be read on desktop, tablet or mobile with 100% clarity and ease.
We love digital publications because:
11
They challenge us to deliver our best work. By combining print and digital design principles, we create compelling publications that do exactly what you need.
12
We know they get results. We've been working on them for a decade and we've seen success after success, helping businesses like yours take their marketing to the next level.
13
They're environmentally friendly. No ink or paper is necessary. You don't need any fuel for distribution, either.
14
They help your business grow, even if BDMs are off the road due to Covid-19 restrictions. Digital publications start conversations, regardless of whether you're sat in front of your prospects or working from home.
15
They generate genuine excitement. We've seen the look of amazement in our clients' eyes when they get their first glimpse of what's possible. It's an addictive feeling!
Spread your message in a range of formats!

Magazines, including trackable links to help you maximise advertising revenue and heatmaps to show where your audience zooms.

Annual reports, with crucial information highlighted in engaging design formats and extra resources available through live links.

Product brochures, with embedded videos showing customer stories or revealing the manufacturing process that makes your equipment so special.

Newsletters, giving you a true understanding of how engaged your employees are and what interests them most.
"Fabulously amazing…"
"I want to thank you all very much for the fabulous job you've done on Today's Retailer. You've been a formidable force and have created some great work.

"As a team, you've been an absolute pleasure to work with… You have all been fabulously amazing and I cannot thank you enough for your help and support."

- Marketing Controller, Unitas Wholesale

Ask the expert
Monitor's creative director Cheryl McMillan answers your questions about the benefits of digital publications.
I'm happy with printed documents. Why should I look at digital publications?
Digital publications offer you so much extra depth and possibility.
You still get the same look as a printed publication, but you can see what your readers are interested in, provide links to extra information, highlight key information and even track the effectiveness of any adverts.
They also eliminate print costs and they're great for the environment. We've had plenty of clients who've highlighted the CSR benefits as real 'wins'.
What type of analytics will I get?
Digital publications provide all sorts of insights.
You can track views, devices, geographical locations, traffic sources and average read times. You can also see heatmaps that show exactly where readers have clicked and zoomed on each of your pages.
Finally, you can see exactly how each link performs – whether they're links you place in your text to give the reader extra information or the links embedded in third-party adverts.
As a designer, what are your favourite things about digital publications?
First of all, it's the sustainability side of things. The environmental benefits are really considerable.
But I also love the flexibility they give you. If something's out of date, it's so quick and easy to update text or information without having to worry about reprint and distribution costs all over again.
There's also the visual element. As a designer, digital publications really do help us to showcase your brand or product in the best possible light. Everything from 360° product spins or relatively simple animations really do catch the eye and generate extra results.
We've done it ourselves
Our own digital publication took Manchester by storm.
M World features a mix of the latest in lifestyle, fashion, culture and local events.
It helped us build our profile across one of Europe's most vibrant cities and sparked conversations with countless new prospects.
We'd love to do the same for your business!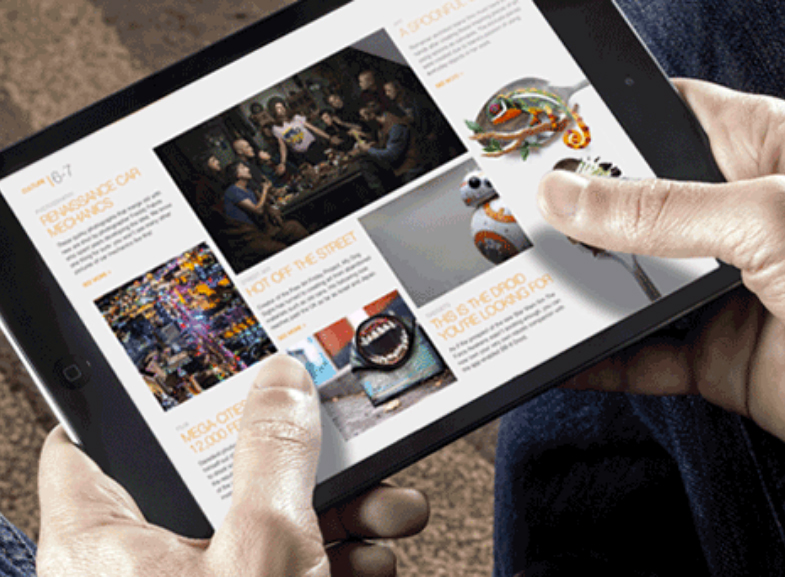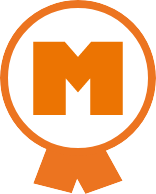 The Monitor guarantee
When you get in touch, we will only recommend a digital publication if it's the right solution for the challenges you face.
We'll listen to your situation in full, taking time to understand your customers, your marketing approach and your competitors. If a digital publication is the best way forward, great. But if it isn't, we'll tell you – without hesitation.
Get started today!
Call 0161 743 0980 or email hello@monitorcreative.co.uk and our friendly team will respond in double-quick time.