V is for Value Proposition
Get your value proposition right and the results can be profound. Your place in the market is set and it becomes easier to generate interest, sales and brand loyalty. But what exactly is a value proposition? And how can you make yours strong and distinctive?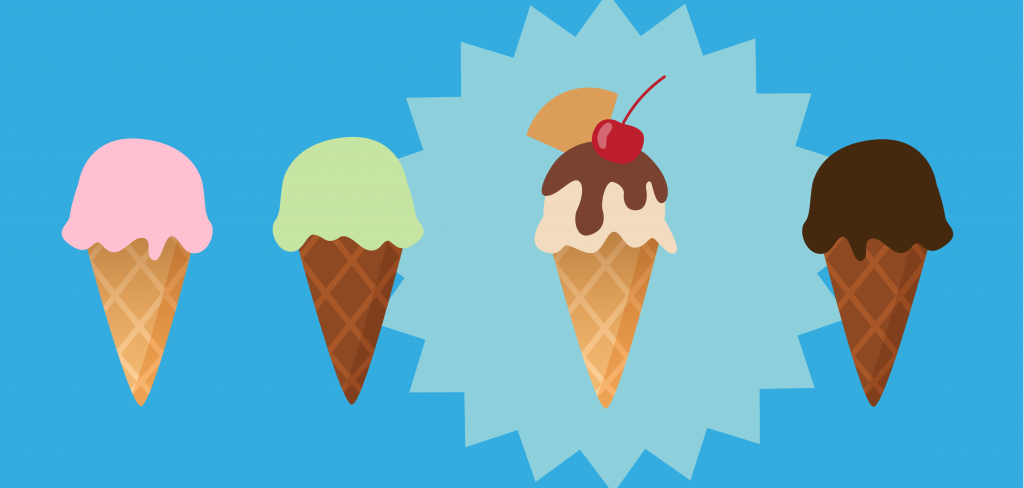 What is a value proposition?
A value proposition is the central part of a company's marketing strategy. It is a short, concise statement that expresses the value of the company's product or service.
Strong value propositions also highlight the product's or service's point of difference. This enables the company to stand out in a crowded market, generate more interest and secure more sales.
Once a value proposition (VP) is in place, the marketing strategy can be shaped to strategically deliver the key messages of the VP.
Why is a value proposition important?
Imagine your marketing strategy as a bicycle wheel. Each spoke is a different element of your activity. One could represent your website. Another could represent your email campaigns, another your SEO, another your paid ads, and so on.
Your value proposition is the central hub of the wheel. Without it, the spokes have nothing to attach themselves to. They do not have a single unified message from which they can all work to build the strength of your brand and your company's bottom line.
Think of your value proposition as an elevator pitch. It succinctly summarises the value you offer your customers. If it is done well, it expresses that value in a memorable way that also differentiates you from your competitors.
Very rarely, value propositions are such a hit that they even become part of mainstream culture. Think of this value proposition for M&M's: "The chocolate melts in your mouth, not in your hand."
What does a good value proposition look like?
It is important to understand that a good value proposition is not simply a marketing slogan. Just Do It, for example, is one of the most famous marketing slogans in the world. But it is not a value proposition.
Here's a particularly strong value proposition from Uber:

How to write a value proposition
Writing a value proposition can be a deceptively difficult challenge. It requires a deep analysis of your product or service and what makes it different. And because of the Curse of Knowledge, this can be even harder for people to identify when they work with that product or service all day, every day.
Here's the process in brief:
Competitor analysis
Without understanding where your competitors are positioning themselves, it is impossible to accurately spot the opportunities for differentiation.
Internal research
Survey your staff. Set up a brainstorming session. Ask for opinions during informal 'water cooler' chats. It doesn't matter how you do it. The important thing is that you get a feel for what your staff think is the value you offer.
If you hear a consistent message coming through, this could go a long way to shaping your final value proposition. And if you hear lots of mixed messages, you'll be alert to the fact that more work is necessary to give your brand the identity it needs.
Shape your thoughts
When you analyse them carefully, most value propositions follow a similar structure involving benefits, value and differentiation. With your research complete, it's time to start work on your first draft.
Iterate
Don't just settle on your first attempt. Refine each version until you have a) complete alignment and agreement across your organisation and b) a marketing department fired up by thoughts of what it could achieve with a new value proposition it believes in.
Here's Monitor's value proposition:

Book a free, no obligation 30-minute Discover(e) meeting
Ready to get started on shaping your new value proposition?
Book a free 30-minute discovery meeting (virtual via Zoom or Teams) with our team in Manchester to talk through your options. It's completely informal, with absolutely no obligation on your part.
Book a DISCOVER(e)
Meeting with us.
Chat with us for 30mins and we'll recommend a solution that's right for the challenges you face.
Call us on 0161 743 0980 or book here: